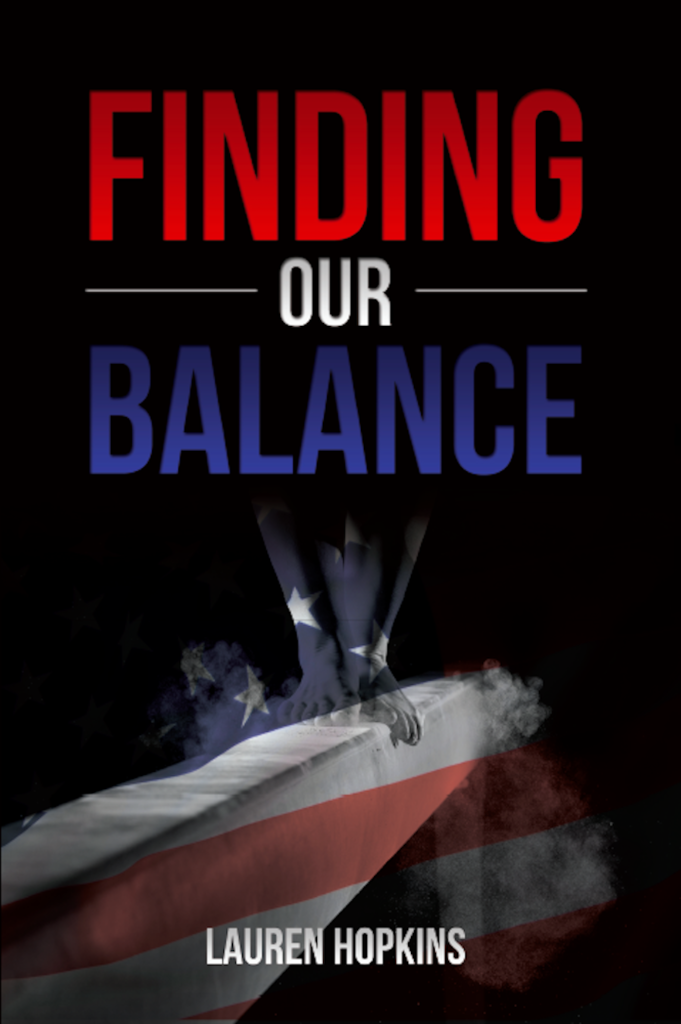 Take our survey! Help us make the show better and pay the bills too. Your opinions matter!

In the news, Uncle Tim, Lauren Hopkins, and Jessica chat about:
Shawn Johnson talked to People magazine about her disordered eating. We applauded her for speaking her truth! We also had some corrections:

6% body fat is not healthy unless you are a man or pre-pubescent female child

Comparing an "eating disorder" to "disordered eating" is equivalent to calling the bump on your arm "cancer" (Psychology today article). 

MyKayla Skinner made some bad choices on social media and one of our listeners breaks down why it was upsetting for gym fans.
Our favorite parts of the FIG's annual post-worlds data report.
Uncle Tim reviews Nastia's memoir, Finding My Shine.
Lauren tells us what makes her young-adult gymnastics t

rilogy

 different from all the other tween gymnastics books. Spoiler alert, it isn't dumbed down. By a gym fan, for gym fans.

Our weekly roundup of the latest news stories from around the gymternet include:
Vidmar is leaving USA Gymnastics for a missionary posting. We have mandates, for Vidmar's replacement, the new Chair of Board of Directors:

A human resources department for the national team system
A policy addressing conflicts of interest between USA Gymnastics and any for profit ventures (like the post-Olympic tour).
Hire a health manager for the national team manager's
Fierce Five money should go towards promoting all of the non-artistic sports like tumbling, trampoline, acro, group, adult, rhythmic, etc.
Yearly Board of Directors should perform a group aerobic routine live streamed on YouTube in Aerobic unitards.
More education and work towards preventing abuse in gymnastics.
Adopt-a-country-Pay-it-Forward program to spread our wealth knowledge to developing gymnastics countries.
More focus on pro active public relations to address rumors and make gymnastics more professional in terms of external communication. Rather than Simone Biles being the  Olivia Pope/PR rep for USA Gymnastics on Ask.fm.

Belu and Bitang are back again coaching the Romanians.

Yuri Titov, former FIG president, thew professionalism aside to talk a lot of crap about Olga Korbut.

Jessica is in love with Oréane Lechenault floor choreography. 
What we think 

Aliya Mustafina's new collar bone tattoo says.

Was it ok for USA Gymnastics to delete Marvin Sharp from Bridget Sloan's profile? Read more about it inNick Zaccardi's article where Sloan talks about Sharp.
It has to be done. Yes, it's juvenile but we had to get it out of our systems. We present as many Marisa Dick Mount jokes as we can do in 3 minutes. You're welcome. 
Praise-o-Meter for Victoria Moors calling out Victoria Secret workout compared to any gymnastics workout.
Rage-o-Meter because Jessica can't stand it when gymnasts idolize thin, muscleless Victoria Secret models compared to gymnasts amazing, strong, muscular bodies!
Can a gymnast be a whistleblower by publically calling out a coach for abuse? We examine the case of Margzetta Frasier.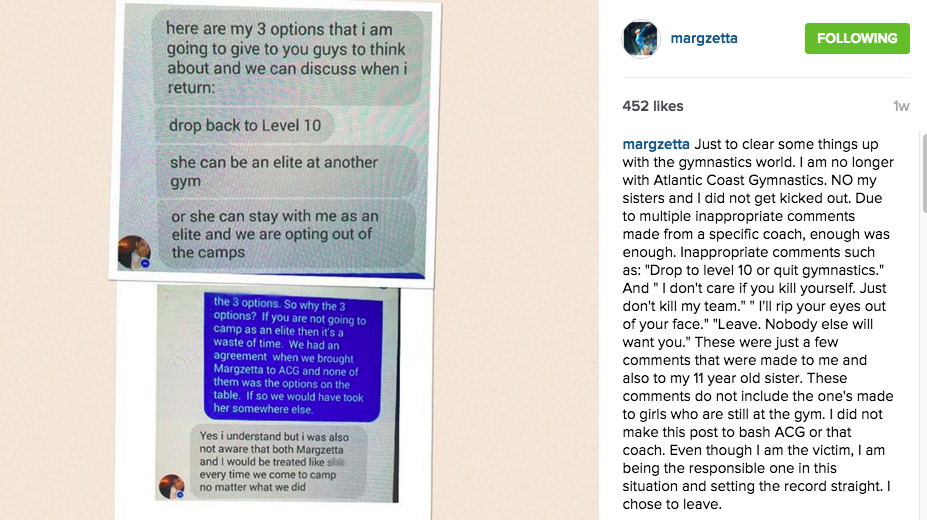 Support us!
Join Club Gym Nerd here 

and get perks for supporting the show.

Buy one of our awesome shirts here.
Take our survey here.
Enjoy our new Break The Beam shirt inspired by this moment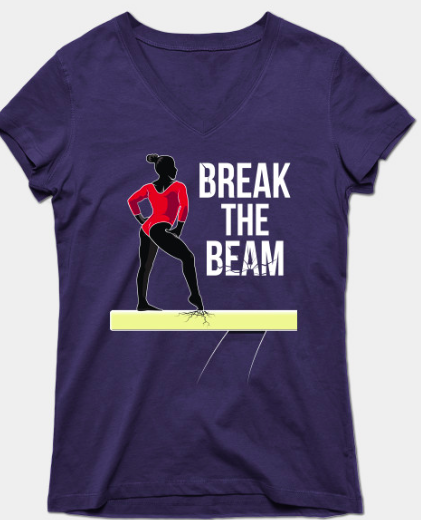 Check out our 2015 Gift Guide.