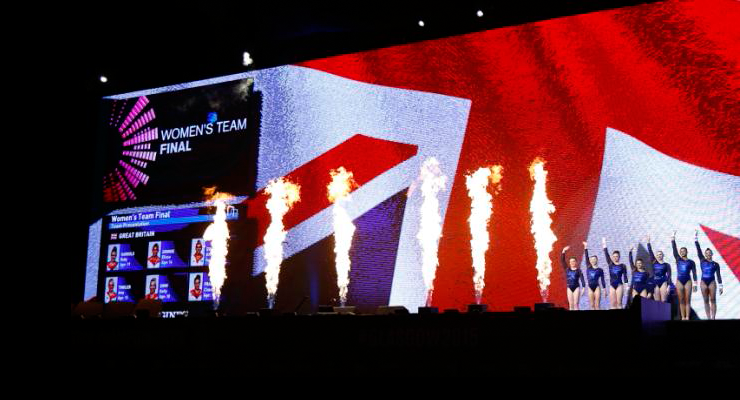 In the news, Uncle Tim, Spencer from The Balance Beam Situation, and Jessica chat about:
A clarification to start the year off : USA Gymnastics did not actively delete Marvin Sharp's name from Bridget Sloan's biography page, it was automatically deleted when his gym became ineligible for sanctioned competition. 

Why flamethrowers are the must-have accessory for 2016 and our favorite trends from 2015

American Cup competitors announced while Russia names 90% of it's Olympic team and Romania announces the Rio training squad. 

Our thoughts on Shawn Johnson's new wedding-YouTube channel. 

Spencer tells us which elites are killing it in NCAA already, which freshman are on his must-watch list and we discuss our hopes and dreams for the new Greg Marsden, Sam Peszek, Alicia Sacramone commentary team. 

Lots of listener feedback about:

MyKayala Skinner's use of the N word on twitter

Do we victim blame on the show? 

Who won Uncle Tim's Tattoo World Championships in Glasgow
Take our survey! Help us make the show better and pay the bills too. Your opinions matter!

What: It's the Olympic year, time for another amazing GymCastic giveaway. Frequent guest host, Lauren Hopkins of the Gymter.net  has released the first in her young adult fiction series, Finding Our Balance. One lucky listener will have their very own unique skill or routine written into the next book one in the 2016 trilogy.
How: Tag us in you routine (5 skills) or skill invention and the hashtag #2016trilogy on our Facebook page or Twitter. For example, "1.5 twisting Shapahnikova catch in reverse grip to immediate Geiger @GymCastic #2016Trilogy"
Prize:  A copy of Lauren's book, Finding Our Balance. 
Deadline: Enter by midnight on Sunday, Jan 24th

Join Club Gym Nerd here 

and get the personalized GymCastic treatment. 

Buy one of our awesome shirts here.

Enjoy our new Break The Beam shirt inspired by

this moment