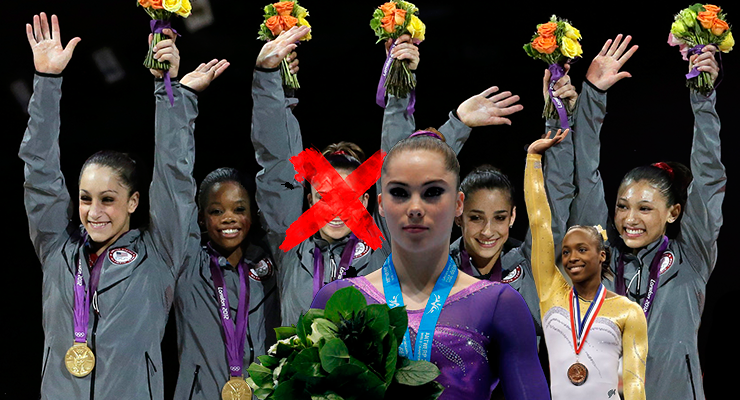 What: Do your favorite Shannon Miller pose or choreography.
How: Post it on Twitter or Instagram, tag us and use  any of these Steve Nunno quote hashtags: #ItsMillerTime or #InterGalacticChampion or #MillerTimeContest
Deadline: Monday, June 1st
Winner: Gets a copy of Shannon's book!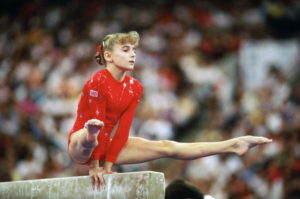 The FIG announced changes to the qualification rules for the 2020 Olympics in Tokyo. Teams can only send four all-arounders, for a three-up three-count finals format. Qualifying teams can still also send two individual event specialists who qualify through several results from World Championships, World Cups and Continental Championships. For example, the US could still send six gymnasts to compete, four for the team medal, plus two event specialists. Uncle Tim, Spencer, and Jessica chat about the new rules and more:
New Olympic qualification rules:

Our gut feelings about the rule: from horror to elation and mistrust.
How will the new rules effect non-dominant teams and individual World medalists?
A list of questions that need to be answered about implementation before we can decide if this is good or bad.
Do we trust the FIG to implement the qualification system fairly?
Individuals and countries who stand to be damaged the most by the new rules.
What past Olympics have looked like for athletes like, Hollie Vise, Alicia Sacramone, Anna Li or Elizabeth Price if these rules had been in place.

Rhonda Faehn left University of Florida to be Senior Vice President of Women's Program

Is Rhonda Faehn the House of Cards of gymnastics?
We discuss the reasons she was chosen specifically for the position.
Conspiracy theories about why a head college coach would leave…they never, ever leave.
We also think that

The Varna World Cup
Sao Paolo World Cup
Gymternet News:

Brazilian Federation investigates racist video by Arthur Nory.
Nastia almost made it to the finale of Dancing With The Stars.
Shawn Johnson posts a cryptic message about tumbling again.
The ugliest leotard we've ever seen: The Bavarian-tard.
NCAA Nationals: new proposal for a four team final.

Which Gymnast Does Your State Love the Most? Find out here.