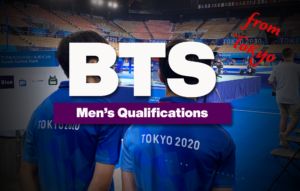 Men's qualifications: our instant take after watching a day full of heartbreak (Kohei), triumph (Japan, Yoder and Rhys) and amazing careers come to an end (Epke).
Throughout the entire gymnastics Olympic competition we will be recording a live show from Tokyo. Our regular weekly public podcast will resume after the Olympics. In the meantime, here is a sample of our coverage for everyone; and our club members, who have made this coverage possible, have access to the full episodes.
CLUB MEMBERS: Listen or Watch the full Behind The Scenes HERE
Not a member? Join here.
JOIN CLUB GYM NERD
RELATED
MORE WAYS TO LISTEN