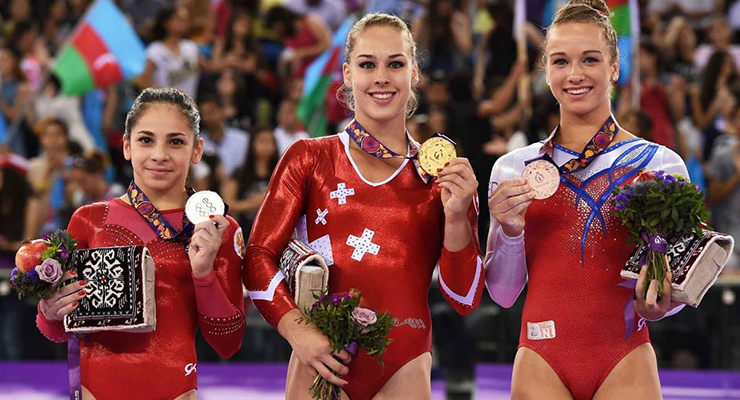 In the news, Mary-Anne "Mez" Monckton, Emma and Jessica chat about:
The unusual format of 3 up 2 count over two days for team, and men and women on the floor at once.
One per country rule for finals – spoiler alert, we hated it!
The level of difficulty might have been lower than usual (12.8 for bronze on bars) but the performances were gorgeous! We choose our favorite routines and skills
The return of Komova! Rejoice!
Showdown of the Olegs, plus the big payout for medals given to Oleg Stepko by Azerbeijan. He made bank!
The Russian Dream Team: Seda, Aliya and Komova
Giulia Steingruber, is she the new Sacramone of vault and floor?
Concussions in context: Brinn Bevin high bar fall and why concussions are always serious.
Fabian Hambüchen's dinasour roars and new floor skill.
Miguel Rayderley Zapata from Spain won floor just like Jessica told you guys he would! If you don't love him,  you are not paying attention!

Shannon Miller book giveaway contest. Runner Up: Petition and Parade Granted
Winner: Raymond White!

Results, video, photos and news from the first European Games here.


Gymnast tattoos are becoming more commonplace. Here is Steingruber's ink