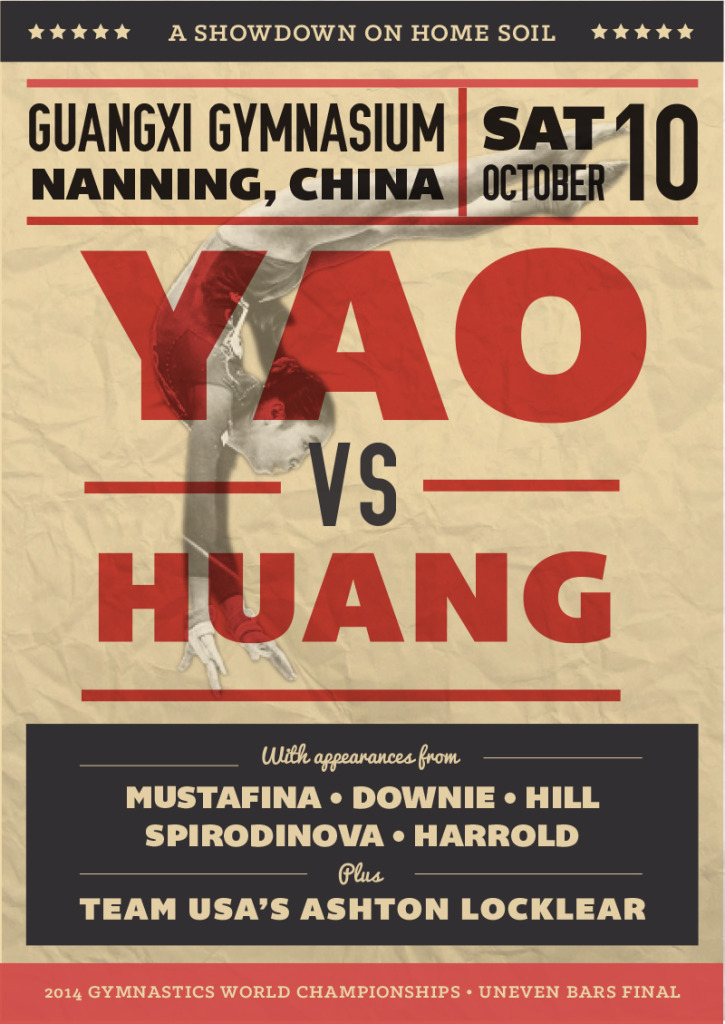 Our coverage of the 2014 Gymnastics World Championships in Nanning, China continues with a full recap of the women's and men's all-around final.  Uncle Tim, Lauren and Jessica chat about:
Every single event final, even rings and pommel horse!
The judging of the balance beam final Mustafina's score vs. Terramoto's score.
Which side of the gymnastics debate won Execution or Difficulty. We have the statistical proof in this week's edition of Sexy Data.
Which gymnastics need to sit in over splits until next year's worlds or stop complaining about their E scores.
Bruno Grandi's latest call for change. Why doesn't he understand that EXECUTION IS NOT ARTISTRY!
All the ways in which the Italian Gymnastics Federation is like the Perez Hilton of gymnastics federations.
Would reducing the number of skills with a simultaneous minimum time limit on floor (for men and women) and beam, help address the lack of artistry in the current system.
Contest Alert!
Why:  We want to create a playlist of songs that should be used for floor routines.
What:  Send us the song title and artist name for a song that's never been used in a floor routine before.
How to Enter: Send your song to gymcastic@gmail.com, and we will choose the winners at random. Not Twitter or Facebook, please!
Deadline: November 1, 2014
Prizes:  Official P&G Championships chalk (a whole box!), black polo shirt (small),  water bottle,  towel with carrying case.

Uncle Tim puts the artistic in men's gymnastics over on Uncle Tim Talks Men's Gym. Lauren Hopkins is head honcho over at The Gymternet.  Find inspiration for your adult gymnastics career at Masters Gymnastics.
Watch the Universal Sports broadcast for free on http://www.usagymworlds.com/live/
Check out the video grid of all the available routines from Worlds http://thegymter.net/2014/10/05/worlds-qualification-videos-running-master-list/