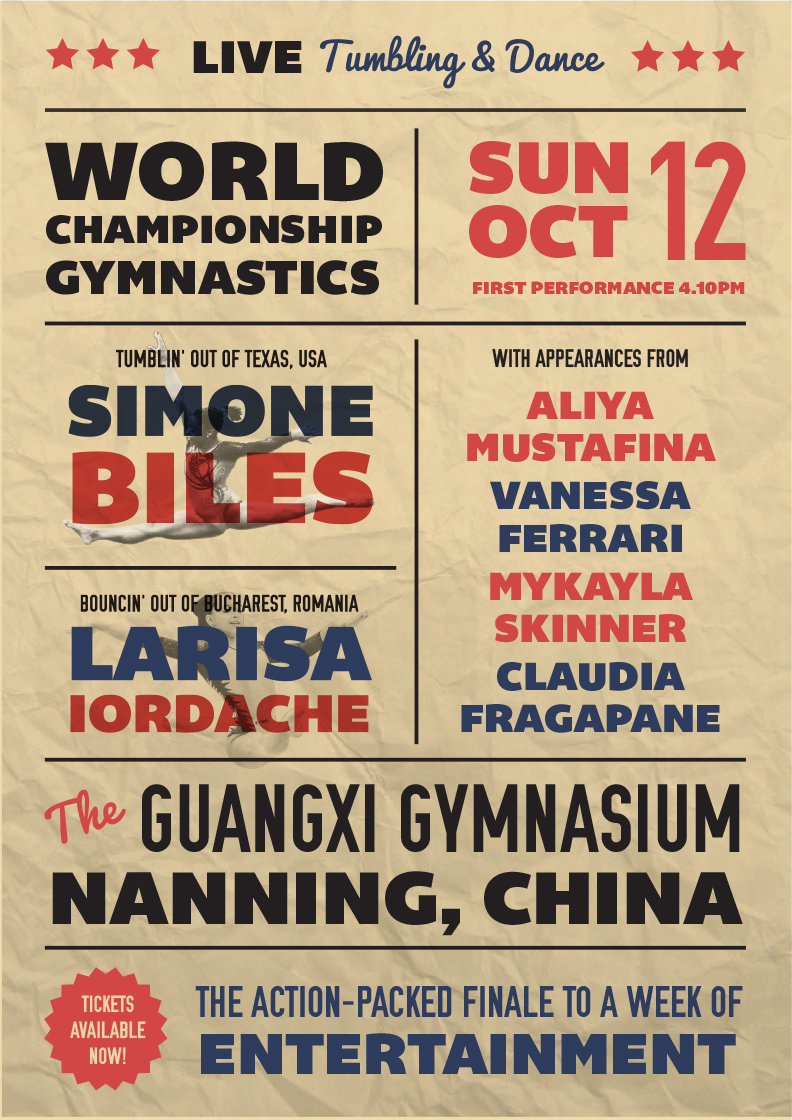 Our coverage of the 2014 Gymnastics World Championships in Nanning, China continues with a full recap of the women's and men's all-around final.  Uncle Tim, Lauren and Jessica chat about:
The podium and the BEE!
All of the new members of the Hot Pink Nation.
Gutsuism, fair or unfair.
Larissa Iordache — She finally did it and had higher start value than Simone.
Sexy Data –Who performed the highest difficulty and scored best in execution  for the men and women?
SamGate — What happened with Sam Mikulak's parallel bar routine?
Yao Jinnan's bonus wipeout moment at the end of her floor routine.
The Longines Prize for Elegance — Should the same gymnast be able to win more than once?
Vanessa Ferrari — Her gymnastics prowess and the leaps that drive us nuts.
Contest Alert!
Why:  We want to create a playlist of songs that should be used for floor routines.
What:  Send us the song title and artist name for a song that's never been used in a floor routine before.
How to Enter: Send your song to gymcastic@gmail.com, and we will choose the winners at random. Not Twitter or Facebook, please!
Deadline: November 1, 2014
Prizes:  Official P&G Championships chalk (a whole box!), black polo shirt (small),  water bottle,  towel with carrying case.

Lauren Hopkins is head honcho over at The Gymternet.  Uncle Tim puts data miners to shame on Uncle Tim Talks Men's Gym. Find inspiration for your adult gymnastics career at Masters Gymnastics.
Watch the Universal Sports broadcast for free on http://www.usagymworlds.com/live/
Nanning TV is showing a live stream and has very entertaining behind-the-scenes footage and interviews. No Chinese language knowledge necessary! Check it out here http://www.nntv.cn/live/nntv_gg/
Check out the video grid of routines from Worlds http://thegymter.net/2014/10/05/worlds-qualification-videos-running-master-list/