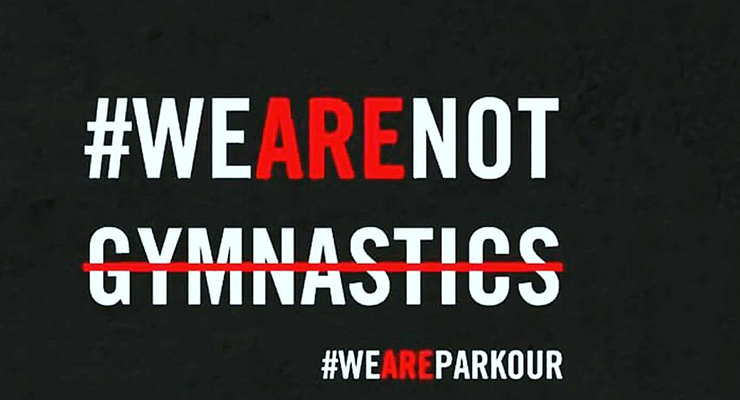 LISTEN HERE
IN THE NEWS (6:37)
 Jessica speaks with John Manly of Manly, Stewart, & Finaldi, who represents Olympic and world medalists in the cases against Larry Nassar and USAG, about

The offered to Larry Nassar last week
The mistakes made in communicating with victims about the deal
Who the real bad guys are here
How settlement agreements can be used to change a culture and make an organization safer
MEET NEWS (19:24)
Jessica and Spencer chat about :
American Classic

Jade Carey's star turn (that no one has seen)
WHY SPENCER DOESN'T WATCH GAME OF THRONES OMG
Margzetta Frazier's new Amanar
The triumphant returns of Elena Arenas and Deanne Soza

National Team Camp

Jordan Chiles is back, and it's going to be spectacular
Sunisa Lee did not attend but gave us an apology Nabieva.

How to watch the U.S. (no longer Secret) Classic on July 29th.
Men's National Qualifier

Sam Mikulak returns on pommel horse, exactly five months after tearing Achilles
Marvin Kimble wins the AA! Cue [hitting pommel horse joy-scream]!

Spanish Championship
Swedish Championship

Marcela Torres, 28, hadn't competed since early 2016, came back to win her third-straight national title

Central American Sports Festival

YESENIA FERRERA IS BACK
Her floor is the most important thing in your life and ranks among the best in the world.
But, Cuba isn't registered for worlds. NOOOOOO.
GYMTERNET NEWS (43:06)
THIS WEEK'S INTERVIEW (58:34)
Jessica speaks with founders David Thompson and Victor Bevine of the International Parkour Federation and WFPF about the FIG's attempts to take over jurisdiction of parkour and why they went to Switzerland to fight it.

The history of parkour: It involves hot Frenchmen called the Yamakasi
The Ultimate Parkour Challenge show on MTV
How parkour competition works.
PK Silver, Parkour for seniors.
Parkour coach Certification 
Find our more about adding Parkour to your gym at USAG Congress in Anaheim here.
Have insurance worries? USAParkour has you covered.
Find a gym with Parkour in the database.
GIVEAWAY
Thanks to the good people at Norbert's, we're giving away a beam!
It's a 4-foot long sectional beam, valued at $79, covered with beam suede and filled with solid (but very light weight) crosslink foam, perfect for learning those jump or acro skills that might be a little ouchy to try for the first time on the hard beam.
This giveaway is for Club Gym Nerd members ONLY. Just enter by email at gymcastic@gmail.com and let us know that YOU WANT THIS BEAM. You just may be the lucky winner selected at random.
CONTEST
WHAT: #BeerWithBetty: The Greatest Scavenger Hunt in the Galaxy!
PRIZE: The winner will share a beer (or root beer if you are under 21) with the great Betty Okino, Olympic and World medalist, creator of the triple turn on beam, and a member of the Precision Choreography team.
HOW IT WORKS: In August, we will release a list of 10 items on this photo scavenger hunt. Your mission will be to complete each one and post a photo to Twitter or Instagram tagging @GymCastic and @PrecisionChoreo and using #BeerWithBetty. The winner will be selected at random among everyone who completes all ten items. The hunt will start at 8am on Thursday August 17 and will end at 12pm on Saturday, August 19. The winner will meet with the Betty Okino at 3pm that day! If you enter, be READY FOR BETTY because winner will meet this gymnastics legend at 3pm that day!
PLUS: We will give six additional prizes for Most Outrageous photos! The top three most outrageous photos on Friday will win a personal voice message from one of Precision Choreography's gymnastics stars (people like Chellsie Memmel, Alicia Sacramone, Houry Gerbesian, and Holly Vise)! The top three on Saturday will get a special shout-out on the GymCastic podcast.
BUT WAIT: Before this contest starts, we need your help coming up with the scavenger hunt list! Please tweet us your suggestions using #BeerWithBetty from now until July 31. Ryan on twitter is already owning the suggestion game.
SUPPORT THE SHOW
Join Club Gym Nerd here with brand new membership tiers, commission your own episode, or commission your own segment.
Buy some of our awesome merchandise here.
RELATED EPISODES
MORE WAYS TO LISTEN