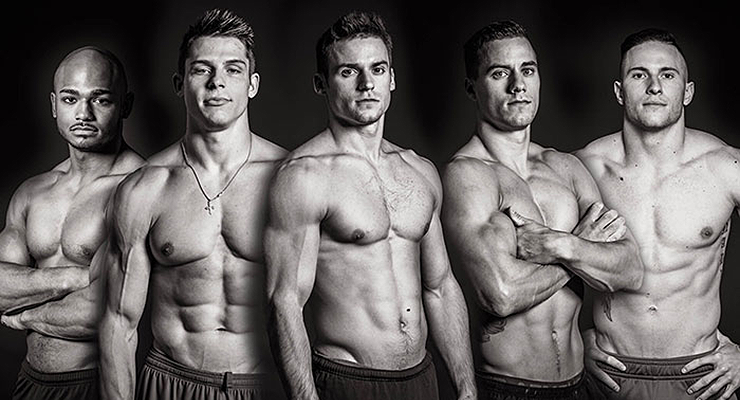 LISTEN HERE
IN THE NEWS
This week, Uncle Tim, Spencer, Lauren, and Jessica chat about:
Men's Olympic Trials

The Olympic Team: Sam Mikulak,  Chris Brooks, Jake Dalton, Alex Naddour (aka Mr. Hollie Vise), John Orozco.

Alternates: Danell Leyva, Donnell Whittenburg, Akash Modi  

Strategy (8:47)

Nancy Armour vs. John Orozco drama (14:50)

Highlights on and off the floor


Brooks hugging OTC athlete liaison,

Sherry.

The skill Uncle Tim's gymnastics nieces have to learn before they can be in his wedding (23:54)

NBC massive errors and generally being jerks (26:18)

Putting down Gabby even though she's exactly on track to be at her best

Race, poverty and sexualizing athletes 

Women's P&G Championships

Our debate for the Gymnastics Is Hard Award (38:00)

Injury list

Junior analysis, favor and future super stars (50:00)

Senior analysis (59:00)

Who qualified to Olympic Trials for the women: Alyssa Baumann; Simone Biles; Christina Desiderio; Gabby Douglas; Brenna Dowell; Rachel Gowey; Laurie Hernandez; Amelia Hundley; Madison Kocian; Ashton Locklear; Maggie Nichols; Aly Raisman; Emily Schild; MyKayla Skinner;  Ragan Smith

Quantifying Simon's awesomeness; she's improved her senior two day total by 4.550

An update on Simone's floor music lyrics. 

The Ranch documentary from NBC (1:31:50)

The infamous "Kitchen Scene" where Marta tells Bela off (1:33:17)

The F The Score Award : who made us fall in love with gymnastics (1:51:00)

Absolute favorite moments from the entire week of gymnastics (1:56:41)
SUPPORT THE SHOW: 
Join the Gym Nerd Club for only $2/mo. or $20/yr. When you join the GymCastic club, you'll get all of the following perks:
One of a kind GymCastic Ringtone (actually you get three! One of them is naughty.)

Automatically entered for 6 awesome giveaways per year (super gymnerdy goodies like tickets and swag.)

The June  giveaway is a genuine, autographed Aly Raisman baseball card, still safely encased in nerdalicious plastic.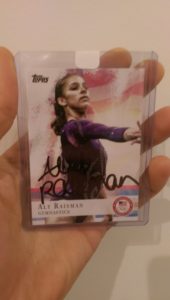 You will be notified first when new merchandise (below)comes out (early birds get shirts for 30% off!)

Our undying gratitude and the good feeling that you are making this podcast possible.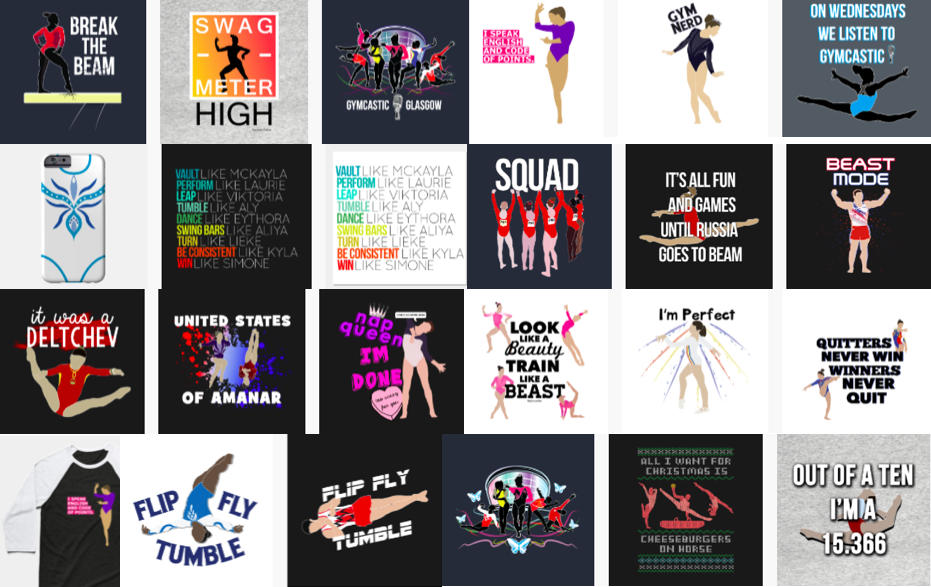 RELATED EPISODES
MORE WAYS TO LISTEN