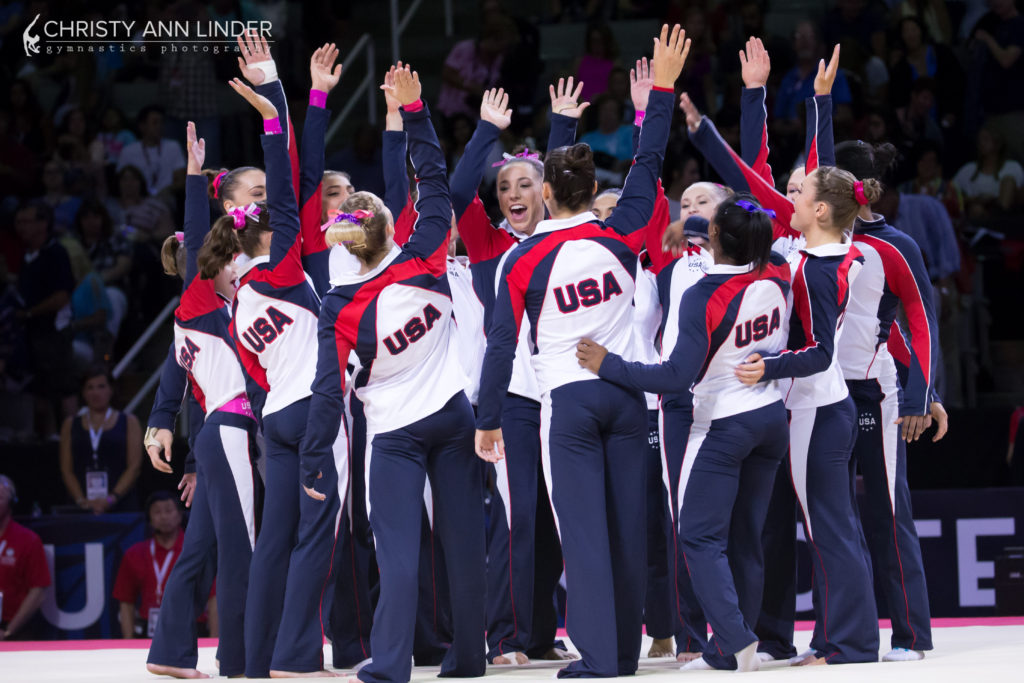 740 x 400 IMAGE OF THE GUEST IF PHOTO (GiF's go above the More line)…
LISTEN HERE
IN THE NEWS
In the news, Uncle Tim, Spencer, Lauren, Lindsey Green, Jennifer Lacopelli and Jessica chat about:
Kittia-Gate: Christian Gallardo has been coaching Gabby instead of  Kittia. 

Statement from Natalie Hawkins, Gabrielle Douglas' mother:"Gabrielle hasn't made a coaching change. Christian Gallardo has been Gabrielle's coach since she arrived at Buckeye. Since there is only to be one coach alongside Gabrielle throughout the Olympic process, Christian is that coach based on their longtime coach/athlete bond, chemistry and strength together."

If Laurie Hernandez is selected, will she *really* be the first Latina gymnast to make the U.S. Olympic team in 30 years?

We review the night 1 of the Olympic Trials – gymnast by gymnast.

Finally, we discuss Simone's hilarious Tide commercial, which is Jessica's favorite thing ever
SUPPORT THE SHOW
RELATED EPISODES
RELATED PHOTOS
Podium Training photo gallery here.
Night One photo gallery here. 
RELATED VIDEOS 
Watch this week's playlist from Team USA on YouTube here. Or watch the NBC archived broadcast here.
Watch Deanna Hong's new video in the 4 Years Later series on Jordyn Weiber here.
MORE WAYS TO LISTEN