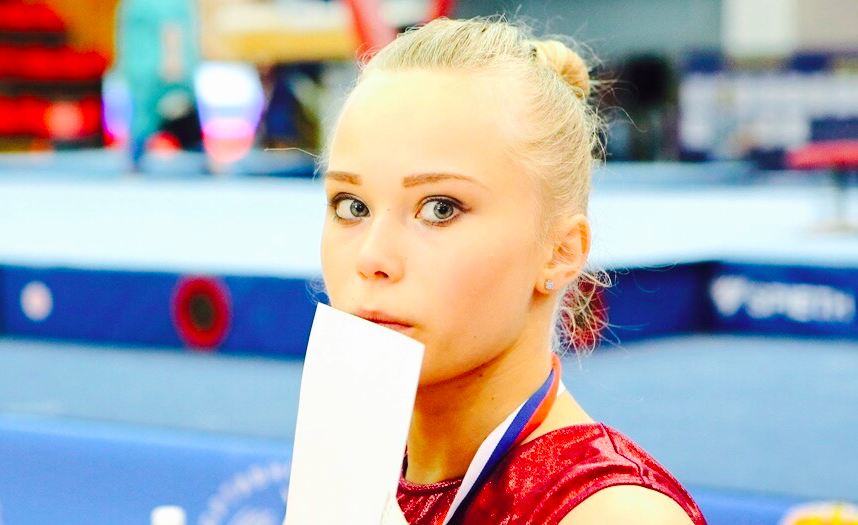 LISTEN HERE
IN THE NEWS
This week, Uncle Tim, Spencer,  and Jessica chat about:
Gabby's secret knee injury (3:30):

"Broken knee" and absentee father storylines continue to muddle Gabby Inc. waters

  –

NY Times

and

Mercury News

McKayla Maroney wasn't randomly Periscoping, she was on her way to surprise some little gym nerds at a Trials watch party! 

Skinner Gate 2.0 (17:47): 

Miss Skinner (and now her coach) continue to get in trouble on Twitter.

 

British Olympic teams strategy (28:00)

The decades of black gymnasts who paved the way for Simone Biles

Could we have had an African-American Olympic champion in 1984?

Tutya Yilmaz (TUR) and Jossimar Calvo were the highlights of the ill attended/post-terrorist attack World Cup in Turkey.
Russian Cup: the provisional Olympic team and the potential impact of the McLaren report (48:00)

Mustafina had a weird thing on bars, here's the video

Romanian Nationals: was it smart to choose Catalina Ponor as the sole Olympic competitor over Larisa Ilordache? 

Chusovitina won a vault World Cup with her

Produnova

Emma Larrsson

from Sweden had  big band version of Sex & the City floor music

Why were so many people confused and outraged after the US Team was announced? NBC's coverage of the Olympic Trials is at least partially to blame. (1:29:00)

Read Cordelia's

full analysis 

and math proof about the US Olympic team decision. 

 Here is a little piece of her work: 

"To take the top 3 on every apparatus, a 7 person team would be needed. The selection committee has to optimize the team score within a 5 person team, while ensuring there are at least 4 solid or better scores on each apparatus. The only combination of these top 7 gymnasts plus Ashton Locklear that meets the criteria is the team the selection committee chose. 

1. Biles 248.25  

2. Hernandez 241.65 

3. Raisman 240.85 

4. Douglas 235.25 

5. Kocain 233.5 

6. Smith 232.55 

7. Skinner 232.1. 

As it turns out, the Olympic team that was chosen is composed of the top 5 AAers over the two competitions with the next two AAers as alternates (which includes #2 on VT) and the #2 on UB as an alternate. They could stop there, but they need to ensure that the team of 5 gymnasts has the highest scoring potential."
CONTEST
Win:  The End of the Perfect 10: The Making and Breaking of Gymnastics' Top Score – from Nadia to Now by Dvora Meyers
What: Write a new rule for the next quad
How: #Endofthe10Book @GymCastic on Instagram or Twitter 
Deadline: Sunday, July 31st at midnight.
RELATED LINKS
2016 OLYMPIC TRIALS PART 1: THE NIGHT OF UBER IMPORTANT WATER CUPS by Spencer
SUPPORT THE SHOW
RELATED EPISODES
MORE WAYS TO LISTEN