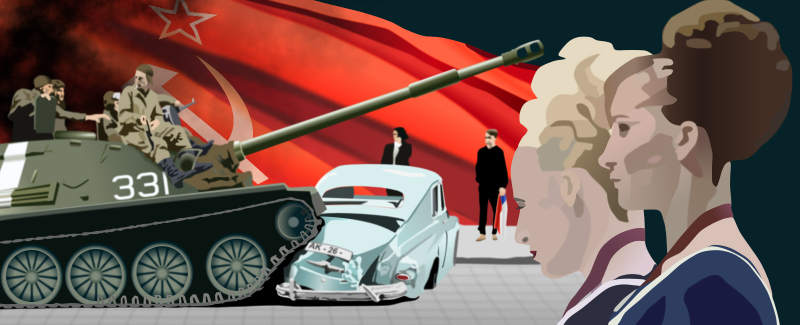 LISTEN HERE
IN THE NEWS
In the news, Uncle Tim, Dvora and Jessica chat about:
Russia has not been banned as a country, but the FIG must decide on individuals. (3:00)

Valentina has declared Ksenia Afanasyeva retired, might not be true but Afan is out.
Kuksenkov was cleared of all Meldonium doping charges earlier this year and is in Rio.

Marta Karolyi Press Conference (9:25)

We've decided Rhonda Faehn and Simone Biles/Aimee Boorman have started working Marta's mouth like a puppet because she held an open practice and even said the gymnasts must all be trained as individuals! Praise the gym gods!

Germany, Steingruber Win in

Chemnitz (14:00)

Insane Skill Alerts (17:40)

A History of Political Protests in Gymnastics (27:45)

Are political protests allowed by the IOC and what are the rules about free speech for athletes?
Vera Caslavska (CZE) wasn't punished for her protest against the Soviets by the IOC but Americans Tommie Smith and John Carlos were expelled from the Games.

1991 World Championships, Kuwait's thank you t-shirts. 

Statements by gymnasts that could have been taken as protest speech.
Politically charged uniforms: Korea vs. Japan's rising sun throwback flag leotards.

Black Lives Matter (56:30)

Should the US gymnastics team be prepared to answer questions about Black Lives Matter?

Rio Olympic Athlete Village update. (1:02:00)
Dvora's experience interviewing Oksana Chusovitina

 and Svetlana Boginskaya

 

for Elle magazine.

Khorkina "Biles will always be

second.

"

Maggie Nichols continues to be a shining

light of joy.
INTERVIEW 
Because the end of the quad is a time for competitive retirements and new artistic beginnings, we have a little glimpse into a gym nerd dream job with the casting director of Le Rêve, Louanne Madorma. (1:17:19)
They have self-taught, level 8 and Olympians all in the show, there are knitting circles and dance contests, but unfortunately it's nothing like the movie DreamGirls.
Louanne was in the roller-skating sensation, Starlight Express, and has hilarious blooper stories.
The Wynn hotel, where Le Reve lives, pays for college at nearby UNLV!
Contact Louanne Madorma at Le Rêve casting here.
Listen to Jessica's review of Le Rêve in episode 41 here.
CONTEST
Win:  The End of the Perfect 10: The Making and Breaking of Gymnastics' Top Score – from Nadia to Now by Dvora Meyers
What: Write a new rule for the next quad
How: #Endofthe10Book @GymCastic on Instagram or Twitter 
Deadline: Sunday, July 31st at midnight.
SUPPORT THE SHOW
Join Club Gym Nerd here.
Buy one of our awesome apparel, notebooks, wall art, mugs, or cases  here.
Geek out about all the press coverage the podcast is getting and how much our interview quotes are being used by browsing our super impressive GymCastic In The News page here.
RELATED EPISODES
RELATED VIDEOS 
MORE WAYS TO LISTEN