LISTEN HERE
IN THE NEWS
In the news, Uncle Tim, Spencer and Jessica chat about:
Please take this super short survey. It helps our podcast host find advertisers to fit your every desire.
How to watch live on BBC, CBC or NBC (details here).
What we thought of the opening ceremonies.

Injuries

Toby (GER) returned to compete on pommel horse.

Samir Ait Said (FRA) had a compound fracture of his lower leg bones on vault like Tim Daggett and Brinn Bevin. We debate whether or not it's ok to share this video of the horrific injury. 

NBC has streaming covering and a daily online TV show called the Daily Dismount. We are obsessed with how good they are! Jim Watson, Courtney Kupets and Jonathan Horton 

#Jhortney

  4 eva!

Results, 

Finals qualifiers, upsets and shockers, plus individual highlights from the fan favorites. Hint: Igor is still alive!

Our favorite non-gymnastics moments; Zapata's shorts and China's crushed velvet–we are looking at you. 
GYMTERNET NEWS
Round-up of the latest news from Rio includes:
Time magazine asked Mihai Bresytan and Simone Biles about the sex abuse cover-up allegations.
International Gymnast said Laurie Hernandez is injured, but she and her coach vehemently deny this.
We found out that NBC thinks female fans of the Olympics are not sports fans and think they only like it because it's a soap opera.
THIS WEEK'S INTERVIEW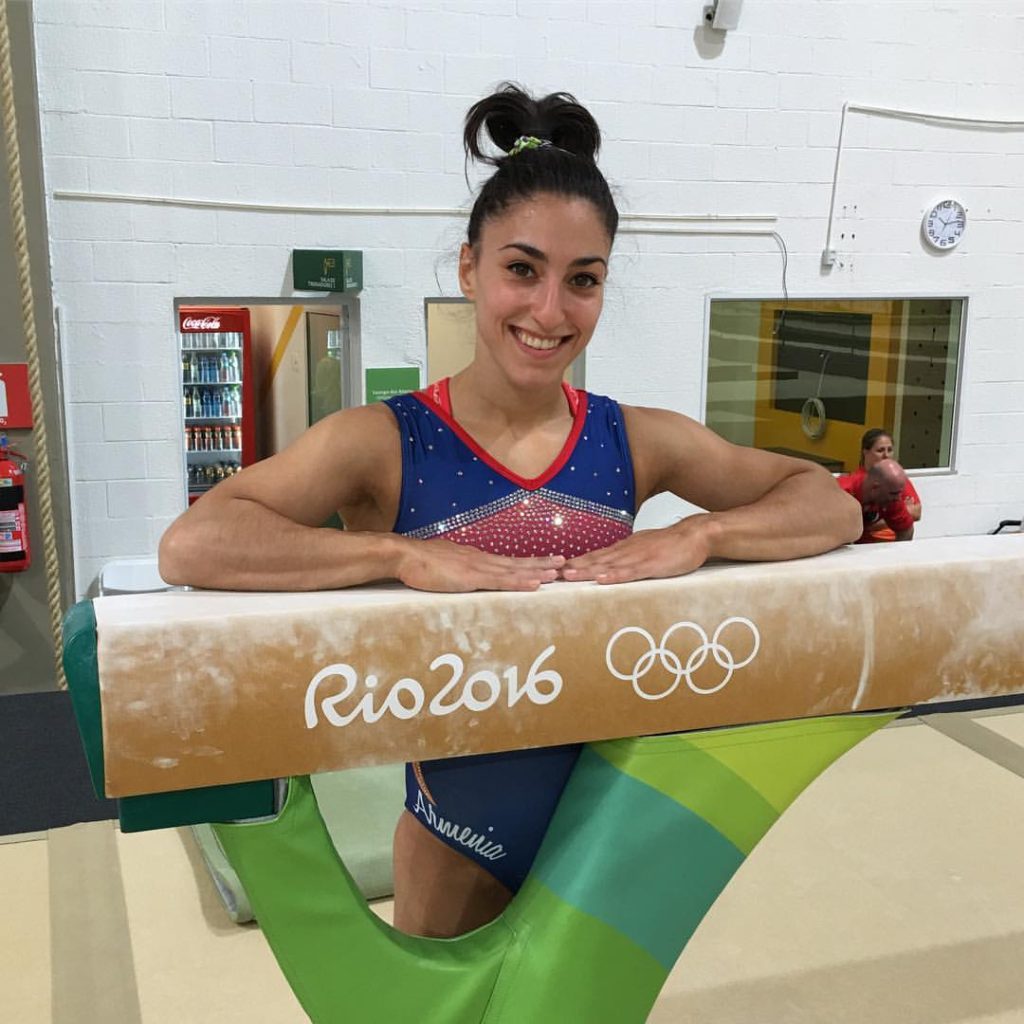 Houry Gebeshian (pronounced "Hooty") made her first Olympics at age 27! She is a dual American-Armenian citizen and the first ever WAG Olympic gymnast for Armenia. As a University of Iowa gymnast, she completed the incredibly difficulty and time-consuming Bachelor's degree in athletic training, which requires hundreds of hours of internship. She became a certified athletic trainer (ATC).  She now practices obstetrics as a physician assistant at the Cleveland Clinic in Ohio.  The woman who delivers babies by day and is an elite gymnast by night has the perfect motto, "It's never too late to deliver a dream." Watch her Sunday August 7, at 10:30 am Eastern in Mixed Group 3 in Rio prelims. We discuss:
How she uses her ATC training to be in the best shape of her life at age 27. 

What she thinks of two-a-day training, like the US elites system does.
Advice for gymnasts who want to grow a program in their ancestral country.

Why she is self-funded when the men's program is funded.

Women's rights in Armenia.

Her response to Americans who poo-poo US gymnasts who compete for another country like she does.

How our podcast has helped her learn the elite code and rules! 
GUEST LINKS
Follow Houry on Instagram, Twitter, or Facebook. Find out how to help her on her journey here. Hour asked for special shout outs to everyone who helped her make it to Rio:
Ozone Leotards sponsor Houry and a fan designed her prelims leo!
Precision Choreography work with Houry on artistry and created her floor routine.
Safe4Athletes: Houry's gym, Gymnastics World in Cleveland, is one of the few gyms in the country to host this athlete welfare program that prevents abuse, bullying and harassment.
CONTEST: A winner every other podcast in August!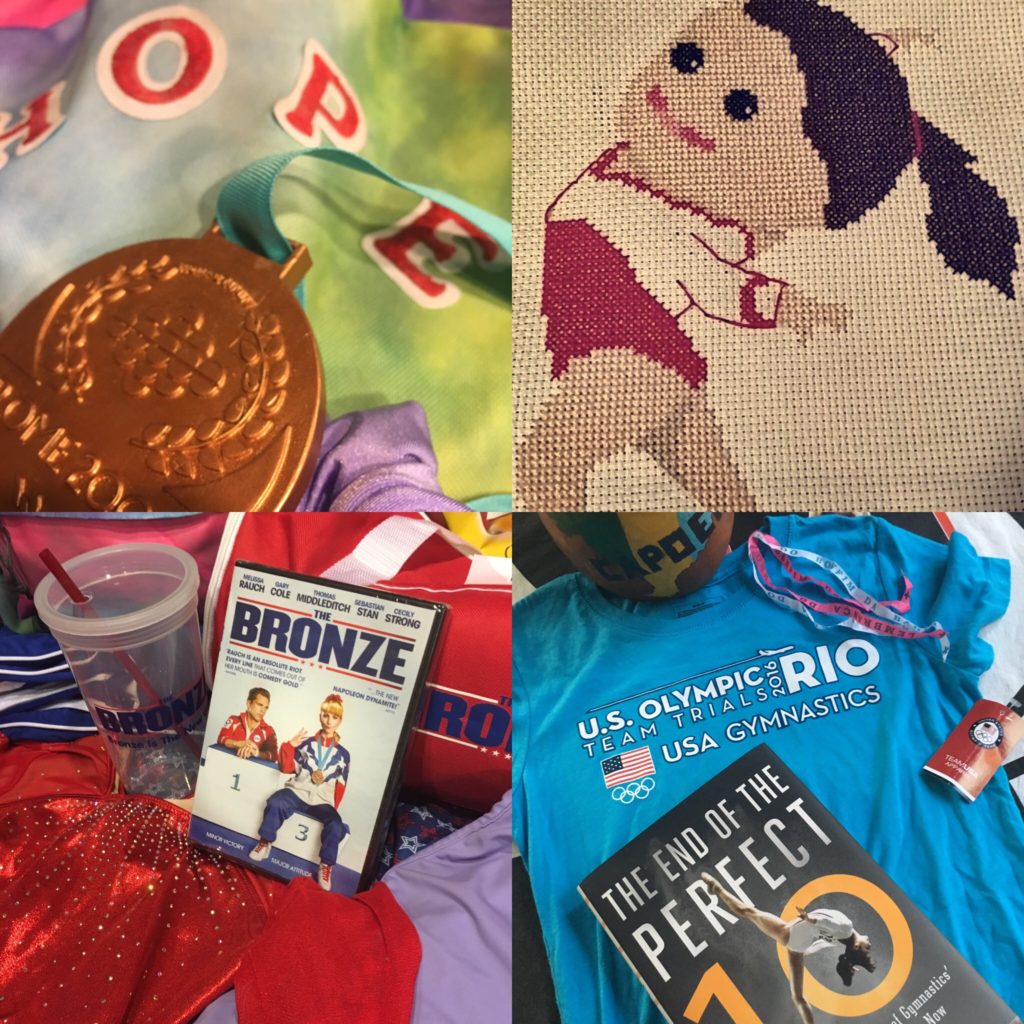 What: The Bronze Movie Watch Party Kits (gym bag with goodies and the movie), "The End of the Perfect 10" book, a U.S. Olympic Trials T-shirt, or GRAND PRIZE*: A Bronze Movie gym bag filled with real props used in the film and a one-of-a-kind Aliya Mustafina, handmade cross-stitch by Spanny Tampson.

How: Tweet, Instagram, Voicemail or Tumblr tag us and use the hashtag #BronzeContest to tell us which retired gymnast you would want to coach you, The Bronze style, to Olympic glory and why?

Winners Announced: On every other podcast for the entire month of August! Starting with the women's podium training podcast. 

Grand Prize Deadline: August 21st at midnight. Open to Club Gym Nerd members only*
SUPPORT THE SHOW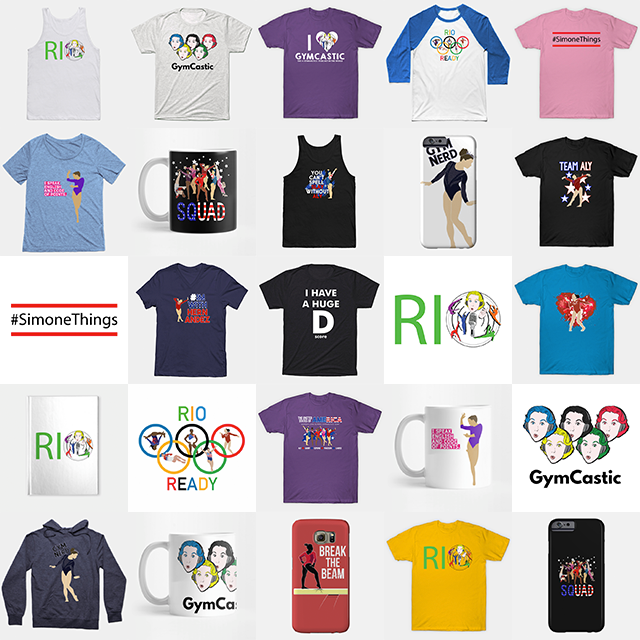 RELATED EPISODES
Rio Olympic Games
MORE WAYS TO LISTEN