LISTEN HERE
IN THE NEWS
In the news, Uncle Tim, Spencer, Stefane and Jessica chat about:
Please take this super short survey. It helps our podcast host find advertisers to fit your every desire.
How to watch live on BBC, CBC or NBC (details here).

Injury updates, rumors and coaches who don't know basic first aid procedures:

Samir Ait Said (FRA) suffered compound fracture of his leg, he

wasn't splinted

before he was moved and then the Rio medical staff

dropped

him.

 
Ellis O'Reilly coaches did not have her checked by medical staff immediately following this crash

on her beam dismount. Maybe she was checked after the rotation, either way, absolutely unconscionable. 

Martha Karolyi says injury played role in keeping Laurie Hernandez out of the all-around. 

Yesterday's guest, Houry Gerbisian got her her skill named after her! See it here.
Results, f

inals qualifiers, upsets and shockers, plus individual highlights from the fan favorites. Hint: CHUSO DID IT WITHOUT THE PROD!

Tutya Yilmaz, Larissa Miler, Vasiliki Millousi, Catalina Ponor, Ana Derek (vault blooper),Dipa Karmakar
Jessica Lopez, Hong Un Jong, Marissa Dick, Giulia Steingruber, Zsofia Kovacs

Vault Issues, got clarification from men's head coach, Mark Williams on what equipment the men actually have. 

"This is new Speith vault top. OTC has older version + Speith PH, PB & HB." Alex has Speith PH. OU does not have Speith equip."

Our favorite non-gymnastics moments; 

The Judge Cheryl Hamilton Cam

Worst moment: Al Trautwig

tweets 

about Simone's biological grandparents who adopted her when she was a toddler,"They may be mom and dad, but they are NOT her parents."
GYMTERNET NEWS
Round-up of the latest news from Rio includes:
NBC has streaming covering and a daily online gymnastics recap show called the

Daily Dismount.

We are obsessed with how good they are! Jim Watson, Courtney Kupets and Jonathan Horton

 

#Jhortney

 

4 eva!

Sex Abuse Cover Up Allegations update: 

"Four U.S. senators

wrote a letter

to USA Gymnastics President Steve Penny on Friday, expressing "deep concern" about the organization's handling of sex abuse allegations about coaches"

– IndyStar

USA Today has an excellent explanation about this issue in the article titled

: Sexual Predators Left Off the Banned List

In happy news, Alicia Sacramone had her baby!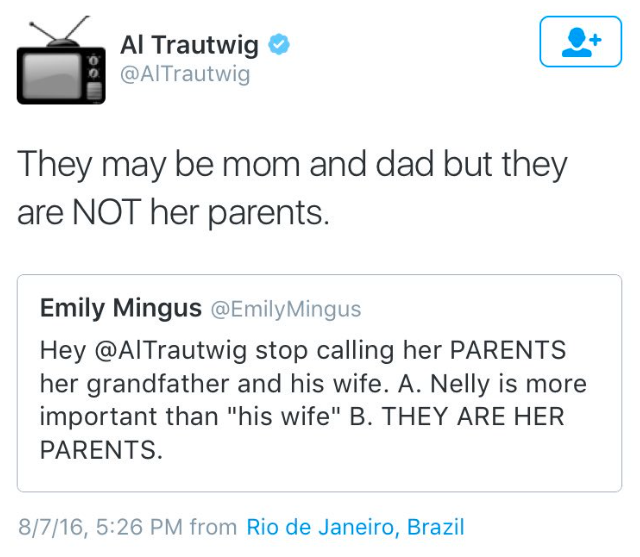 CONTEST: A winner every other podcast in August!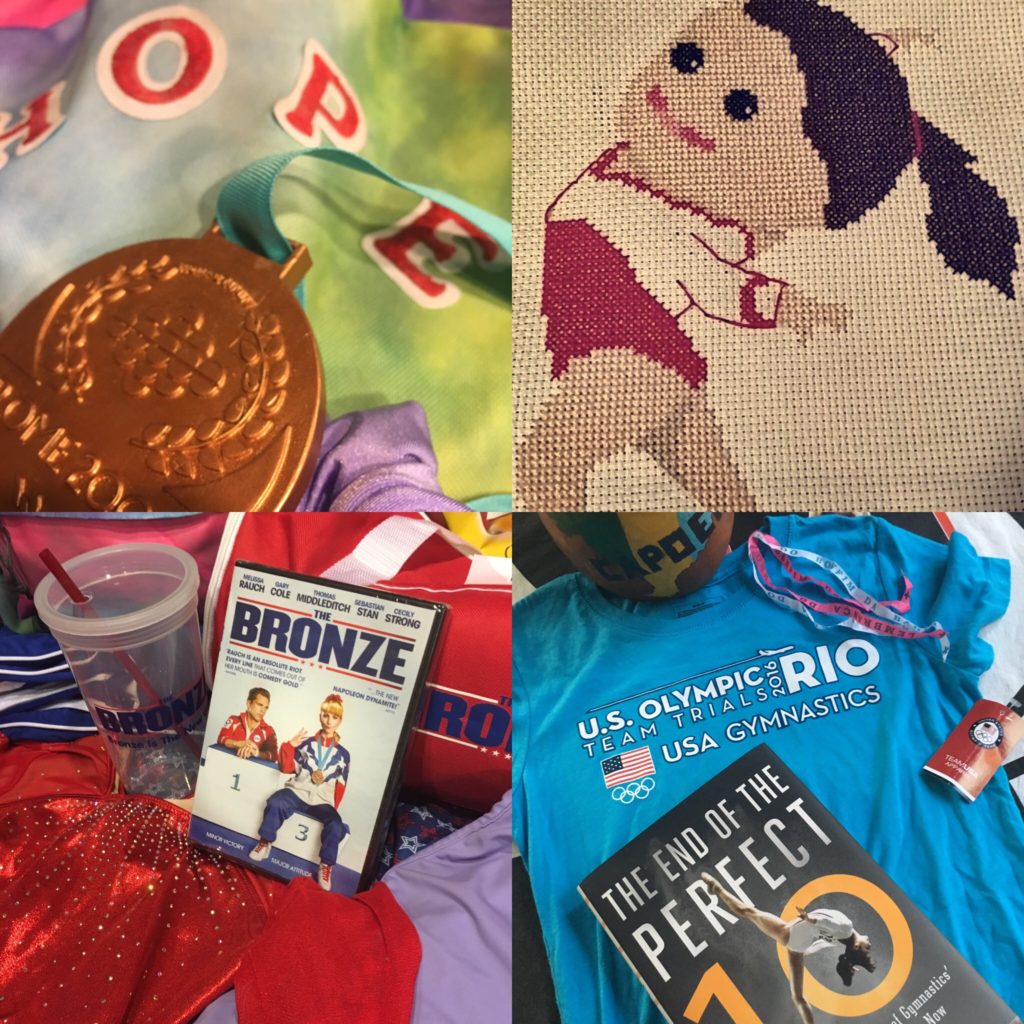 What: The Bronze Movie Watch Party Kits (gym bag with goodies and the movie), "The End of the Perfect 10" book, a U.S. Olympic Trials T-shirt, or GRAND PRIZE*: A Bronze Movie gym bag filled with real props used in the film and a one-of-a-kind Aliya Mustafina, handmade cross-stitch by Spanny Tampson.

How: Tweet, Instagram, Voicemail or Tumblr tag us and use the hashtag #BronzeContest to tell us which retired gymnast you would want to coach you, The Bronze style, to Olympic glory and why?

Winners Announced: On every other podcast for the entire month of August! Starting with the women's podium training podcast. 

Grand Prize Deadline: August 21st at midnight. Open to Club Gym Nerd members only*
SUPPORT THE SHOW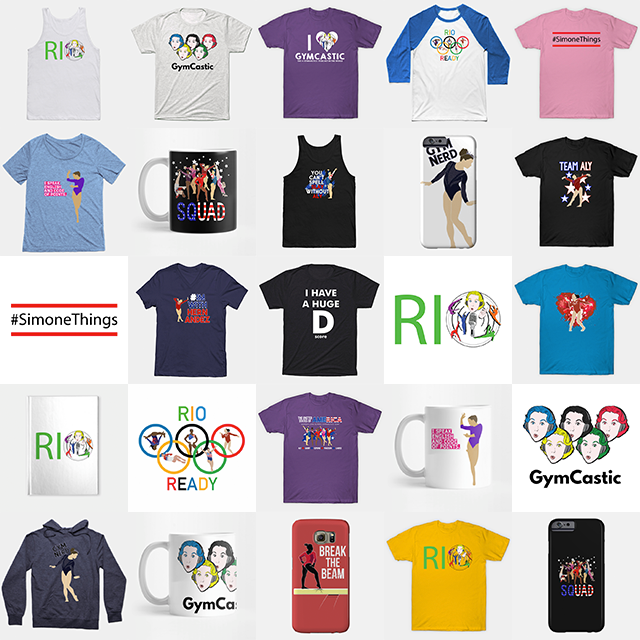 RELATED EPISODES
Rio Olympic Games
MORE WAYS TO LISTEN