LISTEN HERE
IN THE NEWS
In the news, Uncle Tim, Spencer,  and Jessica chat about:
Please take this super short survey. It helps our podcast host find advertisers to fit your every desire.
How to watch live on BBC, CBC or NBC (details here).

Each team's performances discussed in depth from elated medalists champions Japan, Russia to defeated suicide squad, China. 

Vault judges huge error/cheating 8.7 E score for Chopin. 

Are they cursed because they switched from Li Ning appare?

Great Britan: even if Louis hadn't fallen on pommel horse it would have been close but they would have lost to China even if he had stayed on. They lost the bronze by 1.37 deficit. Every deduction counts. This wasn't a single gymnasts fault. 

Team USA does the usual Team USA with three major errors. 

Team Brazil performed great but didn't have the scoring potential to medal and seemed defeated after Sasaki's knee issues after high bar. 

Germany did great only .062 lower than their prelims score, even without Toba

Ukraine gave us a collective WTF when they failed to compete 3 people on each event, even though they had four team members capable for doing all-around? We discuss their explanation which left us scratching our heads, possible conspiracy and revenge theories. 

What won today, a huge D (difficulty score) or a sexy, slick E (execution score)?

China had the highest average D score CHN – 6.622 but Olympic Team Champions Japan had the highest average execution scores: JPN: 8.633

Worst moment: Al Trautwig

tweets 

about Simone's biological grandparents who adopted her when she was a toddler,"They may be mom and dad, but they are NOT her parents."
GYMTERNET NEWS
Round-up of the latest news from Rio includes-
Women's prelims follow up – Gabby vs. Aly, what Mihai and Raisman did right where Gabby and Buckeye faltered.

Brazilian gymternet rumors Flavia will be Galieva'd in all-around finals

Al Trautwig in trouble with NBC for his anti-adoption comments with a side of veiled racism. Read details here

NBC has streaming covering and a daily online gymnastics recap show called the

Daily Dismount.

We are obsessed with how good they are! Jim Watson, Courtney Kupets and Jonathan Horton

 

#Jhortney

 

4 eva!
Statement from Oleg Verniaiev re Ukranian gymnastics team not fielding a full team during Team Finals.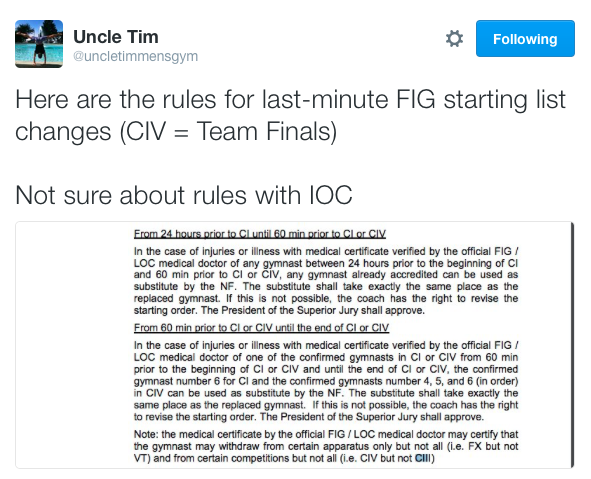 CONTEST: A winner every other podcast in August!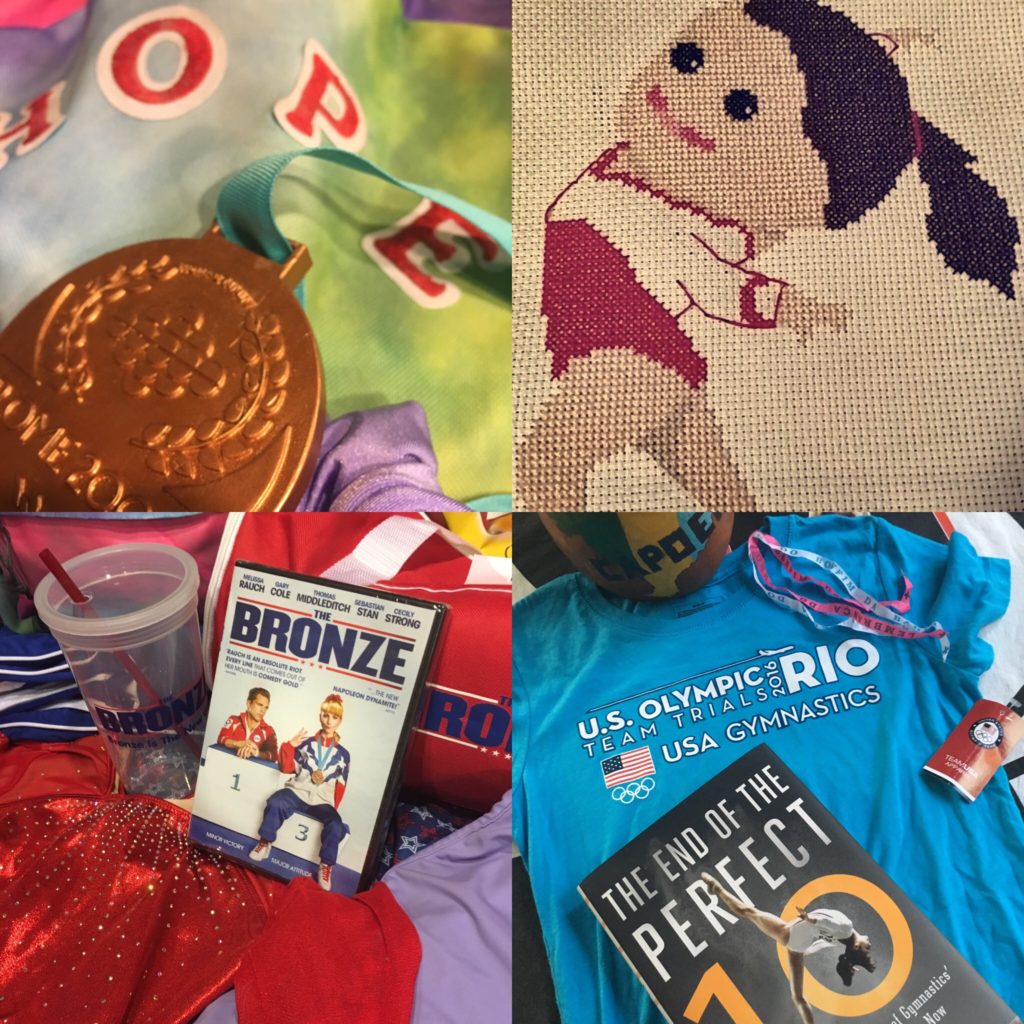 What: The Bronze Movie Watch Party Kits (gym bag with goodies and the movie), "The End of the Perfect 10" book, a U.S. Olympic Trials T-shirt, or GRAND PRIZE*: A Bronze Movie gym bag filled with real props used in the film and a one-of-a-kind Aliya Mustafina, handmade cross-stitch by Spanny Tampson.

How: Tweet, Instagram, Voicemail or Tumblr tag us and use the hashtag #BronzeContest to tell us which retired gymnast you would want to coach you, The Bronze style, to Olympic glory and why?

Winners Announced: On every other podcast for the entire month of August! Starting with the women's podium training podcast. 

Grand Prize Deadline: August 21st at midnight. Open to Club Gym Nerd members only*
SUPPORT THE SHOW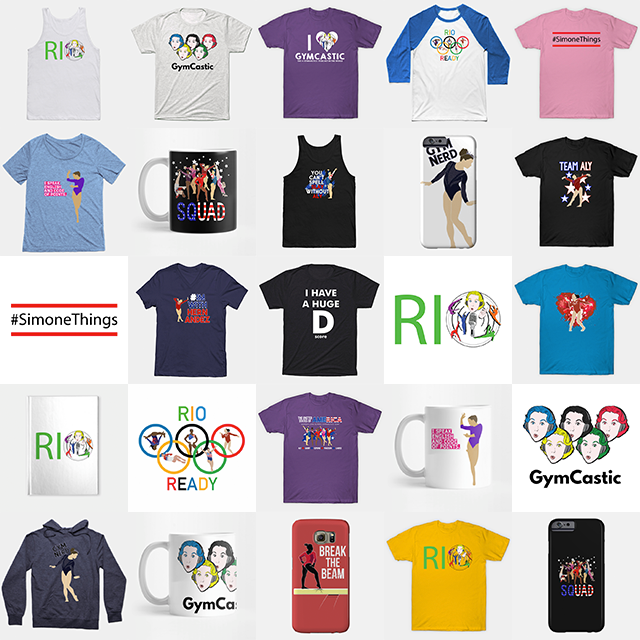 RELATED EPISODES
Rio Olympic Games
2016 Olympic Team and Coaches
MORE WAYS TO LISTEN