LISTEN HERE
IN THE NEWS
In the news, Australian national team member, Commonwealth Games and World Cup medalist, Mary-Anne "Mez" Monckton,  Spencer, Stefane and Jessica chat about:
Please take this super short survey. It helps our podcast host find advertisers to fit your every desire.

Full results

here 
How to watch live on BBC, CBC or NBC (details here).

What won today, a huge D (difficulty score), (execution score) or both?

D SCORE – 1) USA 76.1, 2) CHN 75.2, 3) GBR 73.7 4)RUS 72.6, 5) JPN 72.1, 6) BRA 71.2, 7) GER 69.6, 8) NED 67.8

E SCORE – 1) USA 108.797, 2) NED 105.047, 3) RUS 104.482, 4) GER 104.072, 5) JPN 102.671, 6) CHN 101.703, 7) GB 101.162, 8) BRA 100.987

 

Full recap of every single team in the final, details, scores, and moments we loved from:

US with Aly Raisman and Gabby Douglas becoming the only US women with three Olympics gold medals

Russia being 1000% better than prelims and bringing the D on bars and vault

China winning bronze despite counting two falls and their best gymnast, Shang being sick. 

Japan coming in 4th with hit after hit after hit and jumping for joy after their bars rotation. 

The British bringing the big D and going for all of their difficulty, not watering down like pusillanimouses to place fifth. 

Germany outscoring Russia and China on two events with gorgeous and difficult bars in their technicolor dream-neon leos.

The Netherlands proving that athlete welfare and beauty can conquer in gymnastics. 

Brazil enjoying their Olympic moment with huge difficulty and The Flavia Factor. 

Our favorite not-gymnastics moments from the Japanese elation to Aliya Mustafina being soooo Queen Mustafina. 
GYMTERNET NEWS
Round-up of the latest news from Rio includes-
What does Mez think of the safety issues around the mic transponder being taped to the middle of the underside of the beam?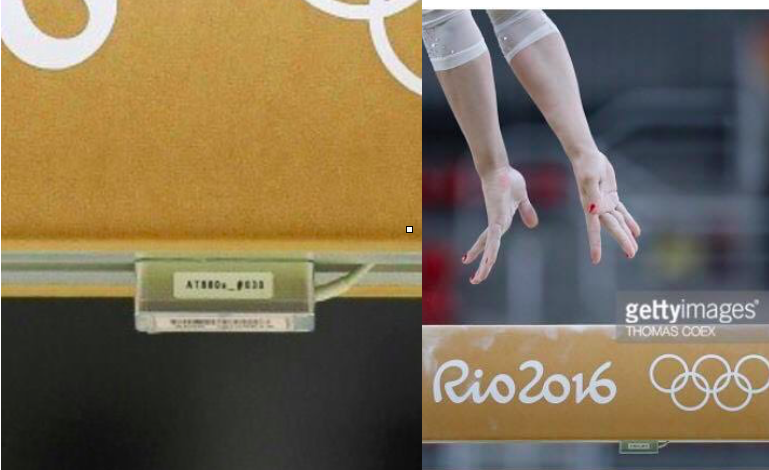 According to the AP, NBC ordered Trautwig to delete his anti-adoption tweet where he insisted Simone's parents were not her parents. Now, past US Olympians are reminding us of the long history of being disrespectful to US athletes: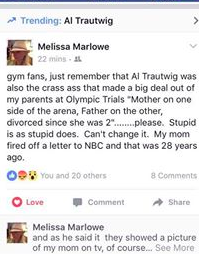 NBC's tv ratings are down, hum wonder why?

Yuri Van Gelder out of rings final and sent home for drinking.

Jerks are body shaming a gymnast and they should STFU.

NBC has streaming covering and a daily online gymnastics recap show called the

Daily Dismount.

We are obsessed with how good they are! Jim Watson, Courtney Kupets and Jonathan Horton

 

#Jhortney

 

4 eva!
CONTEST: A winner every other podcast in August!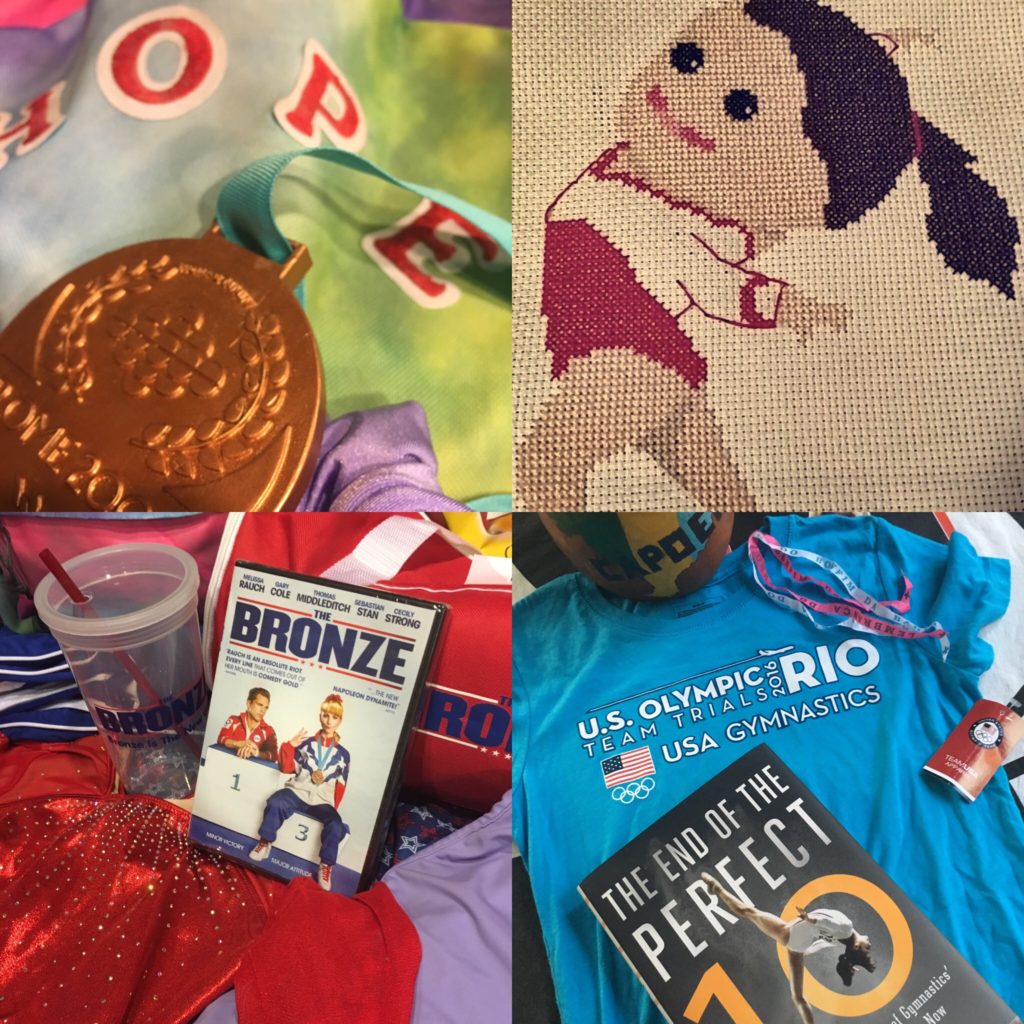 Today's winner is :@E_Score_Whore on Twitter wrote: I choose Dominique Moceanu, so she can coach me to greatness in my fav event – inner tube floating.
What: The Bronze Movie Watch Party Kits (gym bag with goodies and the movie), "The End of the Perfect 10" book, a U.S. Olympic Trials T-shirt, or GRAND PRIZE*: A Bronze Movie gym bag filled with real props used in the film and a one-of-a-kind Aliya Mustafina, handmade cross-stitch by Spanny Tampson.

How: Tweet, Instagram, Voicemail or Tumblr tag us and use the hashtag #BronzeContest to tell us which retired gymnast you would want to coach you, The Bronze style, to Olympic glory and why?

Winners Announced: On every other podcast for the entire month of August! Starting with the women's podium training podcast. 

Grand Prize Deadline: August 21st at midnight. Open to Club Gym Nerd members only*
SUPPORT THE SHOW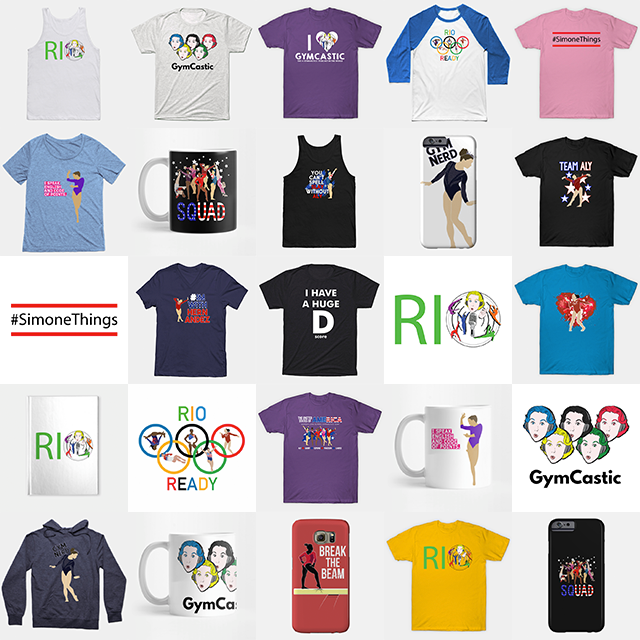 RELATED EPISODES
Rio Olympic Games
2016 Olympic Team and Coaches
MORE WAYS TO LISTEN