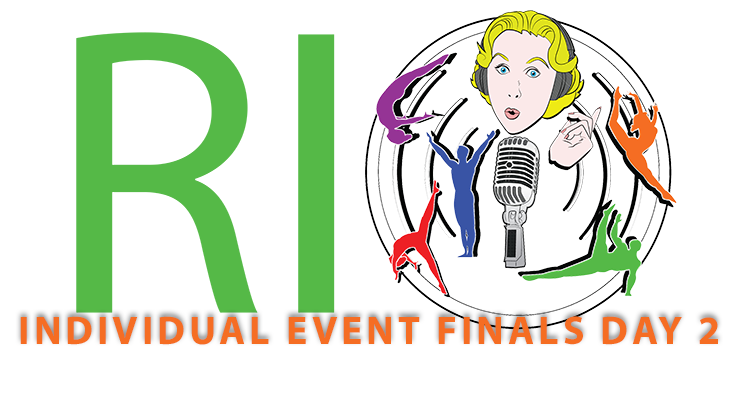 LISTEN HERE
IN THE NEWS
On Day Two of the Rio Olympic Event Finals: Beam, Rings and Men's Vault hosts Spencer, Uncle Tim and Jessica chat about:
We hit ONE MILLION DOWNLOADS YESTERDAY!!! THANK YOU!

Full recap of each event final details, scores, and moments we loved from:

Balance Beam Final:

Sanne Wevers, the 24 year-old DJ Spindarella'd her way the title, Olympic Champion. Smart gymnastics and past teams who stood united against an abusive head coach, created a beautiful system where smart, elegant gymnastics has flourish. 

Laurie Hernandez had a higher E score with only a little misstep on her dismount but couldn't match Sanne's innovation and big Dutch D. 

Simone Biles now eclipses Shannon Miller's record with yet another Olympic medal on beam.  

Grabbing the beam to prevent a fall is a .5 deduction. 

Catalina Ponor wore the greatest leotard of all time. 

Yes, you can wear a short sleeved leotard and have teammates as coaches on the floor for finals. 

Men'sVault Final:

Was this the ugliest form we've ever seen in an Olympic final or just an example of the problems with the vault code?

Ri Se Gwan, Denis Abliazin, Kenzo Shirai medaled , we explain the tie breaking procedure for vault.

Marian Dragulescu lost the tie breaker but thankfully wasn't deducted for doing gymnastics, "practicing" on the podium. 

Igor Radivilov will have the handspring triple front named after him and we now hope that no one ever tries that vault again. 

Rings:

Jessica and Spencer basically fell asleep because it's the most boring even in the history of gymnastics but Uncle Tim does a good job of trying to make us appreciate it.

Our favorite and least favorite not-gymnastics moments:

Sanne Wever's D score notebook

Chris Books screams for Simone and Laurie. 

Everyone needs to calm down about the US women's team's non-gymnastics behavior. It's sexism.
RELATED LINKS
CONTEST: A winner every other podcast in August!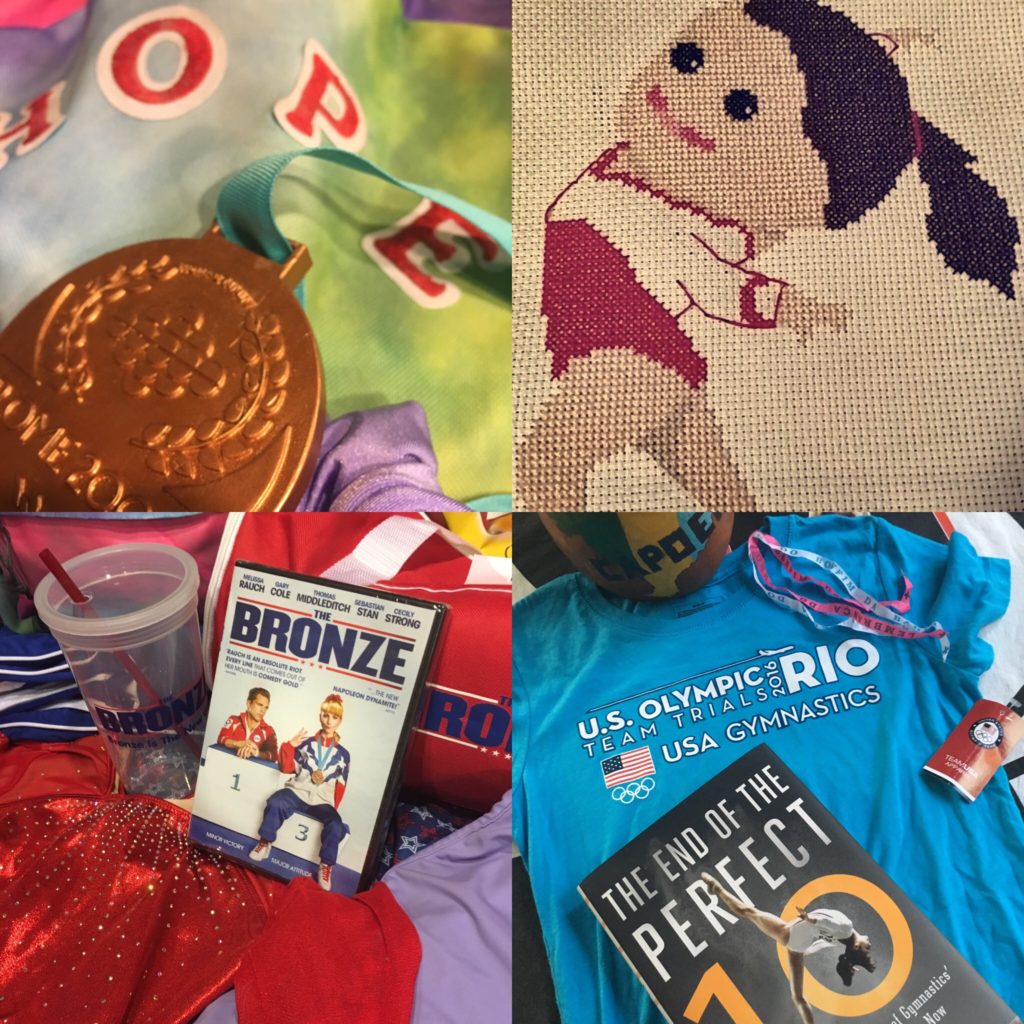 Today's Winner: Sara Neushwander who writes "Courtney McCool so she can sit on me & my dreams everyday at practice." 
Today's Winner Can Chose From These Prizes: The Bronze Movie Watch Party Kits (gym bag with goodies and the movie), "The End of the Perfect 10" book or a U.S. Olympic Trials T-shirt.
GRAND PRIZE*: A Bronze Movie gym bag or Hope's backpack filed with wardrobe (leotards, team warmups and Hope's high heeled sneakers) along with  props used in the film, plus a one-of-a-kind Aliya Mustafina, handmade cross-stitch by Spanny Tampson.
How:  If you are a Club Gym Nerd member, tweet, Instagram, voicemail or Tumblr tag us and use the hashtag #BronzeContest to tell us which retired gymnast you would want to coach you, The Bronze style, to Olympic glory and why?
Grand Prize Deadline: August 21st at midnight. *Open to Club Gym Nerd members only
SUPPORT THE SHOW
Join Club Gym Nerd here.
Please take this super short survey.

It helps our podcast host find advertisers to fit your every desire.

Buy one of our awesome gym nerdy gifts and goodies here.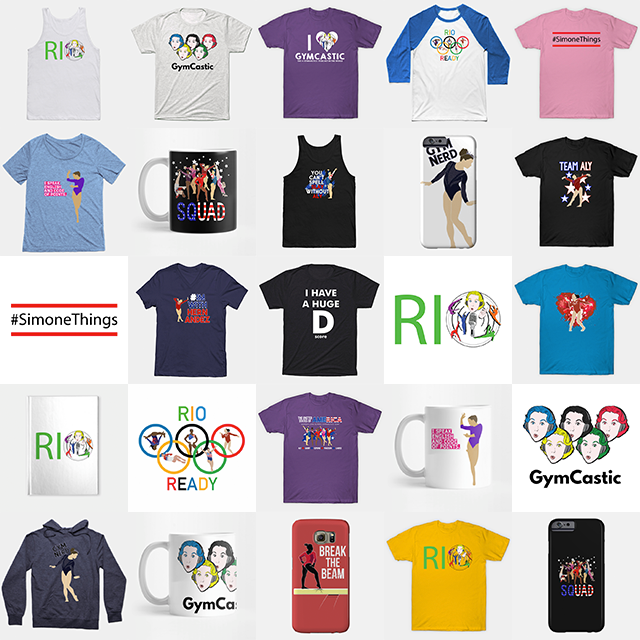 RELATED EPISODES
Rio Olympic Games Coverage
2016 Olympic Team and Coaches
MORE WAYS TO LISTEN